1:1 IM TIPS (For Beginners)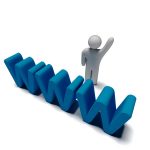 Welcome to the first setup guide or checklist to follow to startup your online business. For starters you will need to have yourself a domain name, so that would be as good of a place to start than any. Before you purchase a domain I have done a little research to help you start your online business journey!!
Research Your Domain Name:
When looking for a domain name there is a level of due diligence, just think this is YOUR business and you want the best outcome in the end for your business! Use these different registrars to find out which one suits you best!
www.yourname.com
* TIP – For your first domain it is a good idea to use it for gp like for your blog, creating landing pages, your own products, whatever you desire it is your creation and business be creative. For branding you can just use your name of course!
It can be a bit daunting at first trying to find the right domain name. I have provided a free online resource to help you:

NameMesh

this tool will help in finding a good domain, you can also use these keywords. (Internet Marketing Niche)
Digital – Market – Research – Content – Affiliate – Social – Hacks – Funnels – Internet – Marketing 
Don't use another brand or a copyrighted name for your domain choice. An example could be putting any big brand that isn't yours in your domain, for example Amazon, Facebook, Youtube, Names of Celebrities, or even any Big Box Store Names! Another free tool to help with this is

Trademarkia

.

You can now do a domain search in Google by putting in your domain name in the search bar with or without spaces, for example (your name or yourname). 
*TIP – Some sites might show up in your search that are irrelevant to your name like if you use LIVE in your domain some adult sites or charity events might show up, so that there is no confusion do a quick search!
Another little tip to get the bugs out: do the same thing on Facebook with and without spaces just to find anything that you might not like, the way it looks, or in combination with other words. Use your own discretion and if it is off putting to you it is your decision to use it or not.  

One more little tool to see if your domain name is available on various social media sites is

Namecheckr

: This not only checks the major names like:
Facebook – Youtube – Twitter – Instagram – Pinterest – And so many more…
Purchasing & Setting Up Your Domain Part 1
In this step you are going to use the registrar that you signed up for in the list on step 1: For now go to

https://namecheap.com

 
*NOTE – I am only using NameCheap for this example and the rest of this guide and the sake of commonality.Also I may add that every company is different.
Click on Add To Cart

Turn ON Auto Renewal

Click Confirm Order

 Under Create Account Fill Out The Relevant Details

Click Create Account and Continue

Fill Out Your Address – Phone # – Details – Continue

For Billing, Contact, Admin & Tech Contact Details just leave the way they are unless they need to be changed. Click Continue.

Choose Your Method of Payment and Click Continue.

Sometimes this may take a few hours to 24 hours either way just sit back and let them do their job for you – Relax!

When that is done go inside your NameCheap dashboard and Click on Manage – it is next to your domain name.

Under Nameservers you will need to change over to the Nameservers provided by your hosting provider. Get back to this in the domain setup.
Hosting Setup
 Again for the sake of this guide I will be showing you how to set up from start to finish using Hostinger, they are affordable and offer good support with everything you need to get started. – Use Coupon Code: (25offfirst) to receive a 25% discount on your first month. (No affiliation)
In the top menu click Web Hosting 

Choose Beginner or other if required and click Order Now

Choose I will update my nameservers on an existing domain

Enter your domain name (domain in the first box and prefix in the second)

Click Continue

Choose your billing cycle and click continue

Review your details and click Checkout

Complete all the details (Email, Name, Address, Password, Security Question)

Click Agree to Terms and Conditions

 Click Complete Order

If your order is flagged for review you will need to complete a form with details and submit for approval. Get your link from the support desk.

You will be taken to Payment Checkout when you are good to go, if not you will need to add funds then wait for the review

Add funds by clicking on Billing to the top menu and Add Funds 

Your account is now Active and you can move on. 
Purchasing And Setting up Your Domain Part 2
Login to your NameCheap account

Click on Manage under your domain

Under Nameservers choose Custom DNS.

In the welcome email from Hudson Valley Host you would have received the information on your nameservers. You will
See↴
http://ns29.allsitecontrol.com,http://ns30.allsitecontrol.com
↑↑↑You will need to Copy this.↑↑↑                
Paste inside NameCheap under Nameserver 1 and Nameserver 2

Click the Tick to save

You'll need to wait 24 – 48  hours for the domain to update to the new nameservers. (Propagation).
Thank You For Taking The Time To Go Through This Guide and I Hope it Helps. Stay Tuned for the Next Guide