Welcome To The Metaverse…
It's the metaverse — defined most
simply as a virtual world where
people can socialize, work, and
play! Also
Facebook's CEO Mark Zuckerberg
believes it is the future of the
internet and of his trillion-dollar
company.
While the timeline is still unclear, it's
likely we're headed toward a future
where we could all be using some
yet-to-be-determined
version of the metaverse to go
online. And Facebook is determined
to play a major role
in building and shaping this
new realm, meaning that even if
Facebook doesn't single-handedly
own the metaverse
(as it has insisted it won't), it's
still striving to wield control
over it. That means Facebook may
one day have even more influence
over our daily lives.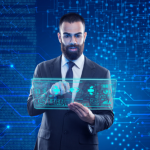 Today, Facebook still has to
operate under the parameters set by
Apple and Google, which make and
control the world's dominant smartphone
operating systems. But in this new
world that will likely rely on
VR/AR headsets
and digital sensors, Facebook is
striving to create its own rules
and operating platform.
So even if you're not itching to
jump into the metaverse anytime
soon, you should pay attention to it,
and to how Facebook is investing in
it. It will either be an
opportunity or the opposite for
some people,
that don't jump in and take action
by helping other Metaversers merge
their physical and digital
presences
into the online space.
I can remember when I thought playing
the Nintendo NES back in the day was the
shits. Now you can virtually immerse
yourself with others into a virtually
augmented reality called the
METAVERSE
This is not an ad, just an
informational video and content,
for you.
Stay Awesome,
To Your Success
Jason Maestas Online